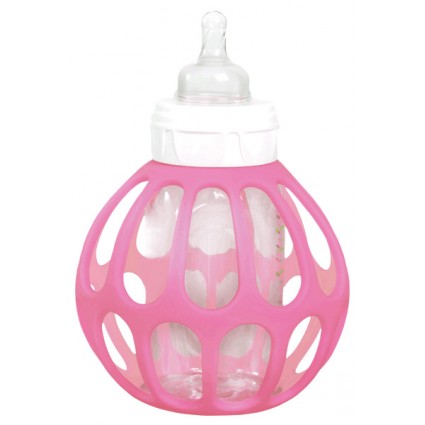 The BA is a bottle accessory designed to assist infants and toddlers in building early independence and confidence when feeding.

The design allows for small hands to grab and hold securely with ease, as well as exercising their hand and eye co-ordination and grip strength.

The BA fits most standard bottles and is an essential product in baby-feeding development.

Baby bottles are not designed for baby hands - but the BA is!