Cheeky Cherubs started in 2009 by mum of 4, Jacquie Shanks, when she was 8 months pregnant with her second child as she had found it difficult to find cloth nappies locally. Having started with just a small selection of Pop-in Nappies, Real Nappies and Moltex Eco Disposables stashed in the bottom of her daughter's wardrobe, the range has now expanded so much that a dedicated Showroom in Gisborne has been set up.
Fast forward to 2017 and Tarni Mitcalfe has taken over the business and is continuing to bring the wide range of quality products together in one place for local Gisborne folks and shipping nationwide.

Tarni is passionate about sharing the love of cloth nappies and babywearing with other families.

Many of the products that are sold at Cheeky Cherubs have been tried and tested by founder, Jacquie, within her own family so you know you'll be getting honest and useful information with any queries you may have about the products we stock. We also offer free installation of Diono carseats for customers who purchase these from Cheeky Cherubs.
Sometimes we appear in the media... Here's some of the articles so far!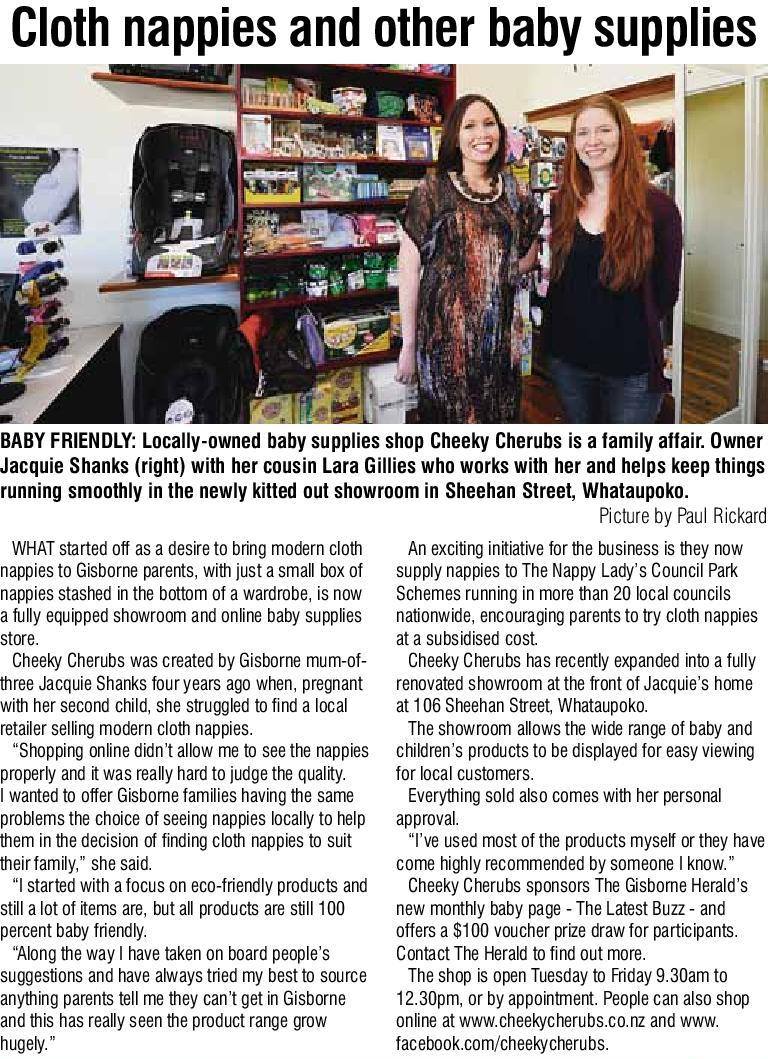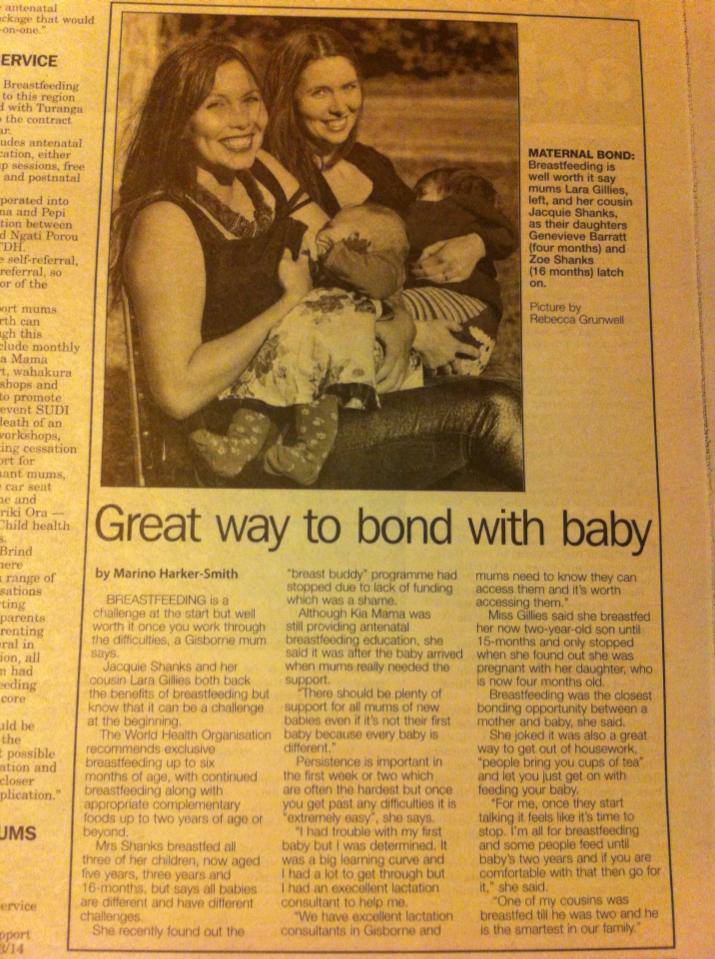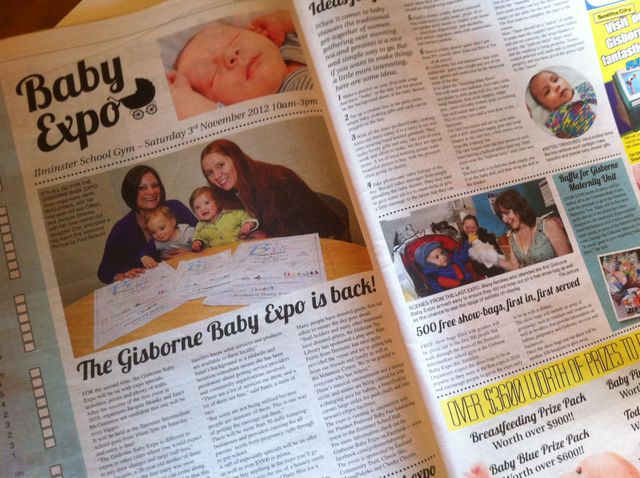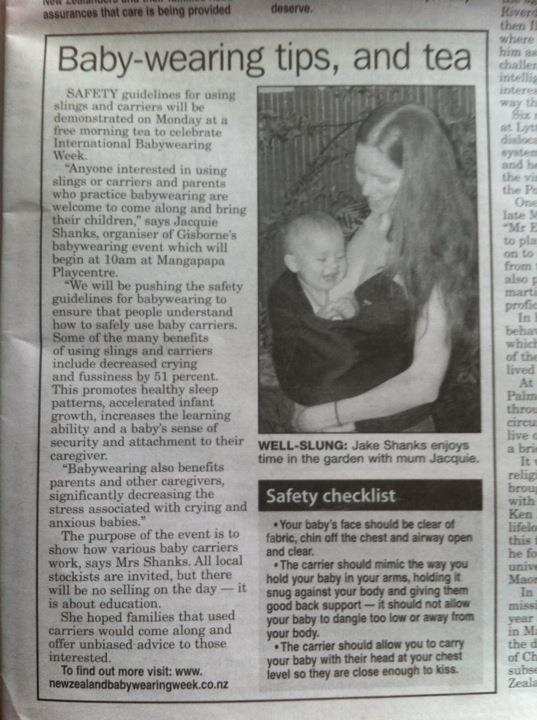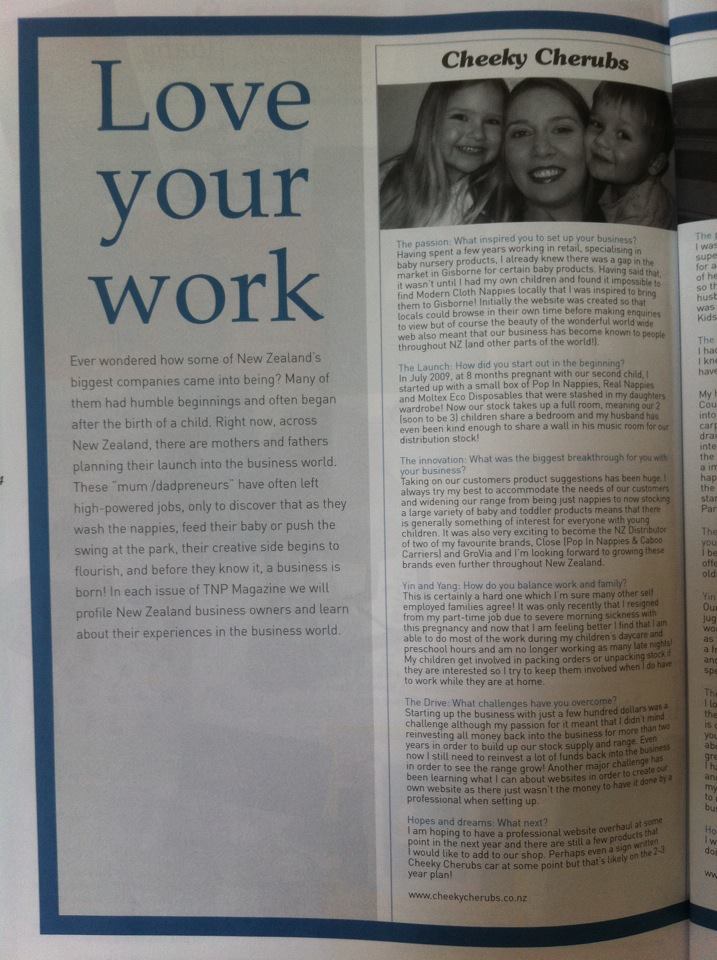 The Natural Parent Magazine