Hevea Kawan (Friend) Rubber Duck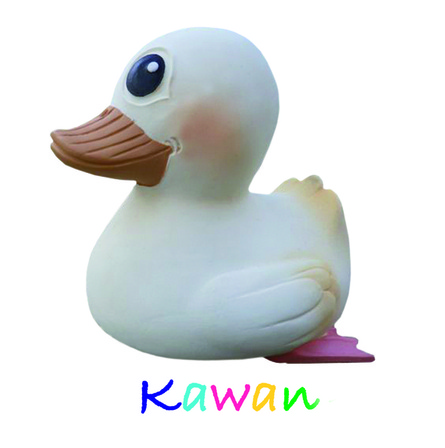 Kawan is 1 toy = 3 functions! Bathing, teething & playing!

The name Kawan, meaning 'friend' in Malay, is a nod to the special relationship Hevea has developed with Malaysia and its people.

Is hand painted with natural plant pigments. The colour contrast stimulates and encourages the development of baby's vision.
100% natural rubber is free from phthalates, PVC & BPA.
100% natural rubber - sustainably produced
BPA, phthalates and PVC free
Hand painted with natural plant pigments
No added colours or synthetics
Patterned texture on feet and beak, ideal for soothing and massaging irritated gums
No squeaky noise
The Kawan Rubber Duck should be washed by hand, not in a dishwasher. Due to the colours being natural, they may fade over time. The Kawan Rubber Duck will last longer if it stored in a clean, dry place, out of direct sunlight and heat sources.
Size: 12cm x 13cm