Pop-in Popper Nappy - Blue Puffin [Bio Laminate]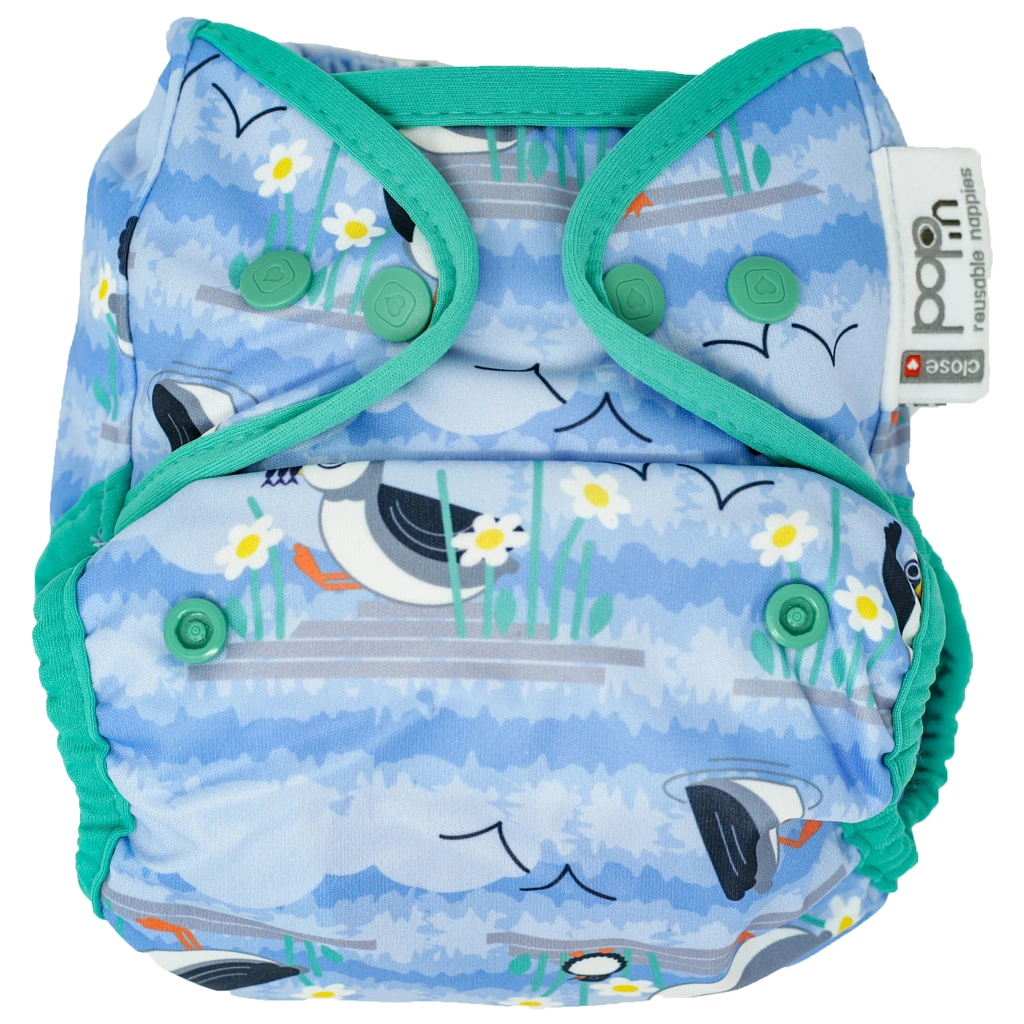 The new Pop-in Popper nappy is perfect for those looking for an alternative to applix nappies, still easy to use but harder for little hands to undo! All the reliability of Pop-in but with Poppers! What's not to love?
Our gorgeous Puffin print uses our brand new bio laminate, this material is a another first for Pop-in, unlike standard TPU it uses 20-30% renewable plant based ingredients which helps to conserve precious non-renewable energy sources and reduce green house emissions.