Benito loves his GroVia cloth nappies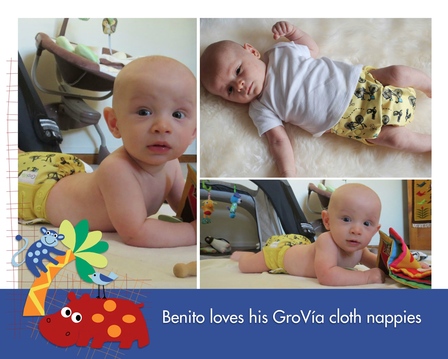 Benito's Mum says:
"I bought this GroVía nappy soon after Benito was born, at the beginning the leg holes were too big for him (he was a skinny baby) but when he was a month old they started fitting alright. Now, he is almost 5 months and we are still using the same nappy over and over again. They come with a double cotton inner that makes them more absorbent. Very easy to use and wash. Highly recommend it to everyone decided to try cloth nappies."
Benito is wearing a GroVia One Size AIO (All In One) Nappy.