Nature Baby natural form pacifier 3-12 months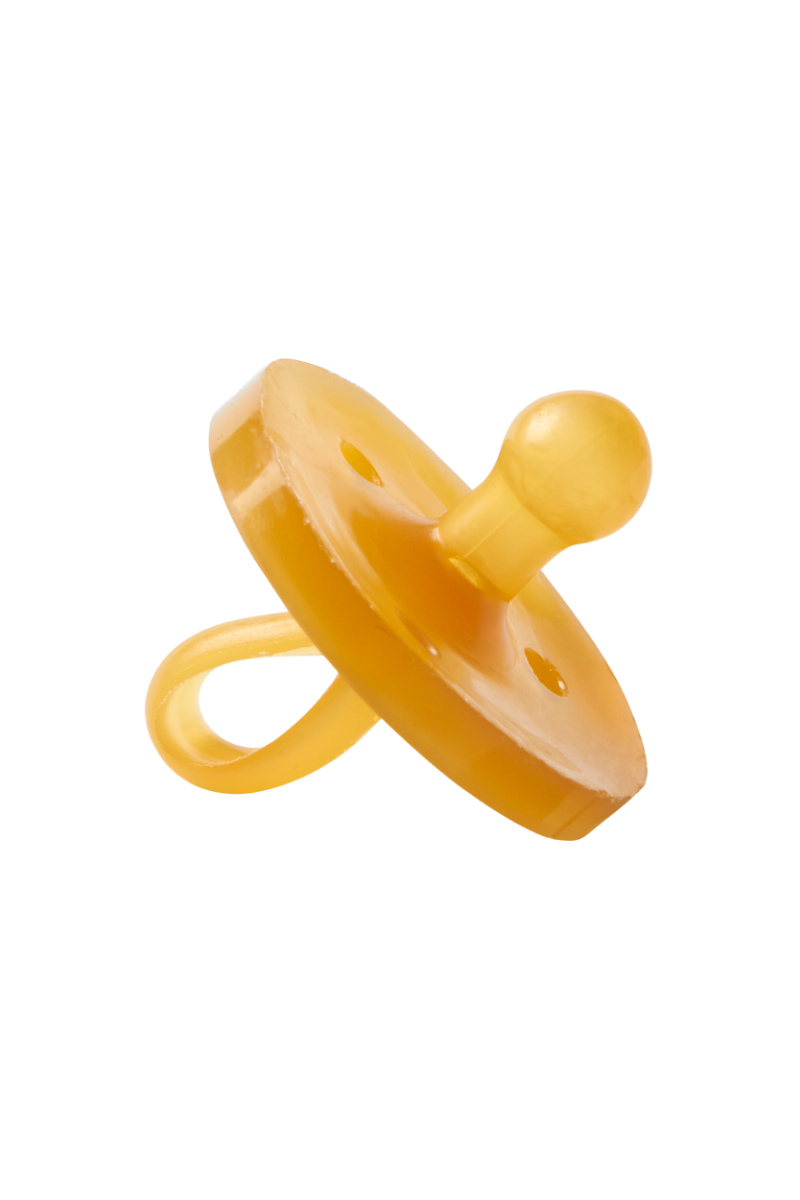 This pacifier is a pure natural product, it's soft, flexible and made of 100% natural rubber free from synthetic additives. The shape of the tip is modelled like a breast nipple and should prevent nipple confusion for a breastfed baby.
The soft and flat design allows for free movement of the lip and mouth musculature for active and intense activity. Three large vent holes in the shield prevent adhesion, reddening of the skin by its prolonged contact with saliva or skin rashes around the mouth.
Natural rubber is a natural material and the perfect basis for hygiene. It provides no breeding ground for germs and can be cleaned in a pot of boiling water.
As the pacifier is a pure natural product, they may be slightly different colours. For safety reasons pacifiers should be replaced at the first signs of wear.