GroVia Organic Booster Pads 2 Pack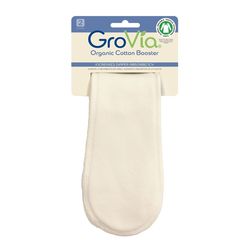 GroVia Boosters are made of 3 layers of thirsty Certified Organic Cotton! Perfect for naps, nights, or long car rides. These will boost the absorbency of your nappy without adding bulk!

Preparing Boosters

* Wash hot with detergent, tumble dry 5–6 times before use (they will continue to gain absorbency with more washing).