Pop-in Nappy - Middle Box - Pastel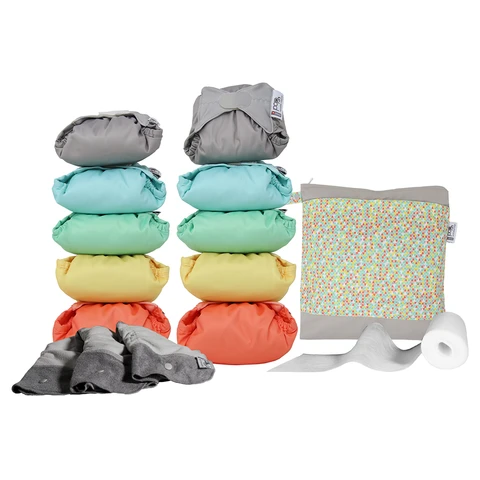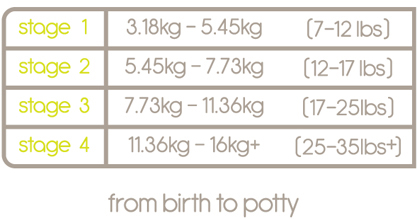 Fabric Composition: inner soaker / booster /dri-night booster 70% bamboo and 30% cotton; Outer shell inner 100% brushed polyester TPU coated, Outer shell outer 100% polyester with water repellent TPU coating; Stretchy tabs water repellent polyester uncoated with spandex.

Washing Instruction: the recommended washing temperature is 60 degrees. Do not tumble dry. Never use fabric softeners, biological detergents or bleaching agents, enzymes or brighteners.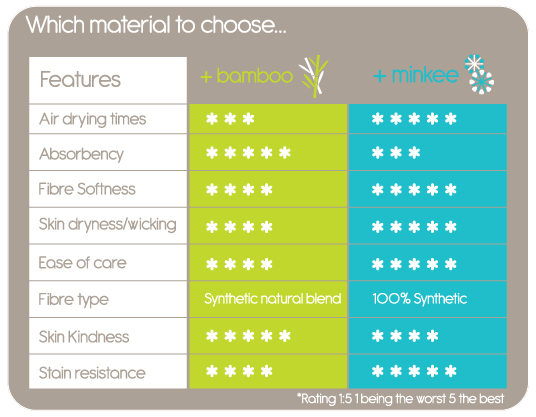 Materials are important to us and we don't believe nappies should cost the Earth, so now when you Pop-in as well as diverting nappies from landfill you will also be diverting plastic bottles as our new waterproof laminate is made from 100% recycled plastic.
The Pop-in Bamboo V2 Middle box, contains:

- 10 New Gen V2 Pop-in nappies
- 3 Grey-day night time boosters
- 1 rolls of 80 biodegradable liners
- 1 tote bag

Each nappy is made from gorgeously soft and incredibly absorbent bamboo inner and the outer shells come in 5 different bright colours.

Features and benefits:
. Birth to potty
. Highly absorbent
. Improved containment
. Gorgeously soft and incredibly absorbent bamboo

The Pop-in New Gen nappies are all four sizes in one.
The 4 x 2 poppers are carefully positioned to provide adjustability over the sizes.
The retractable stretchy tabs provide a snug and reliable fit around baby's waist at all stages of development.
It has the benefit of elastic legs and back for containment.
The outer shell has a double elasticated leg gusset to help improve containment.

Age/Size Suitability: 7 - 35lbs+.  
Type of Fixing: Aplix